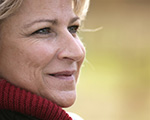 A renewed trust in God
Many have discovered or rediscovered the faith, by praying the Novena to Mary Who Unties Knots. It is a gift from heaven!
A – 13/04/2017
I started this novena in January for the relationship of two of my friends. I have continued it and I am on the ninth novena and it is April. Among the graces that I have received, I have been able to resume my lifelong passion of writing and was blessed with several visions which served both to renew my faith and infuse my writing. Glory be to the Holy Trinity and veneration and honor to Mary undoer of knots.
Anne – 
The grace I received is not the one I had asked for, but the one that I needed: to regain confidence in life, and be able to share my story while leading a secluded life because of my illness. Thank you Mary for your patience: It took me 3 weeks to do the novena … I\'m going to pick up my booklet and start a new novena.